Adena Square
LIGHT BRIDGE
ADENA SQUARE™. Today's reference in case lighting. PATENTED and designed to be the quietest light bridge in the world, ADENA SQUARE™ perfectly conceals its light and totally eliminates undesirable glare. ADENA SQUARE™ is also uncompromising on light distribution. Its light floods the entire usable space in a display case, assuring generous coverage even when products are set onto elevating accessories, such as neckforms and risers.
ADENA SQUARE™ focused point sources significantly enhances sparkle on faceted surfaces, making jewelry come alive, thereby captivating its audience.
Applications
Showcases, displays for retail/commercial, museum and exhibits and similar applications.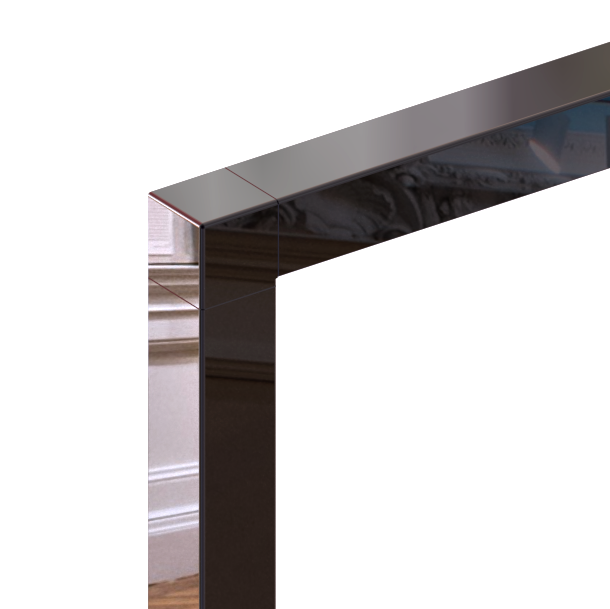 Specifications
Electrical
Operation
Class 2 – DC Luminaire*
Current Reg.: Passive
Driver Compatibility: Universal
*Requires a remote power supply
Power
Available Power Options:
7.5W/ft (24W/m)
Driver Requirements
12 VDC – Constant Voltage
PWM-type Output (if dimmable)
Certified for remote operation
Recommended LM-12V.60W
Wiring
Black/Red pair, 12.0" (0.3 m) – 22 AWG – UL Listed, including Wago 221 tool-less quick connectors.
Handling
Warm touch. Power off before maintenance.
Standards compliance
UL Listed, CE, RoHS compliant and FCC compliant.




Optical
Light Engine
Light increment of 4.0″ (102 mm)*
*Light engine length will be rounded down based on selected overall length. For more detail please contact your Eklipse representative.
Light Source
Premium long-life high-power LED light engine.
Luminous Flux Density
475 lm/ft (1558 lm/m)
@ 66 lumens/Watts
CCT – Color Temperature
3000K, 3500K, 4000K.
CRI – Color Quality
CRI 80 minimum
Typical CRI 85
R9 @21
with source-to-source variations smaller than 3-step MacAdam.
Light Distribution
Beam angle 63° tilted at 55° from nadir.
Applications
Designed for showcases, displays for retail/commercial, museum and exhibits and similar applications.
Physical
Construction
High precision aluminum extrusion.
Construction Templates
SB – Single Bridge*
TB – T-Bridge
LS – L-Shape
UN – Unistem
MM – Magnetic Mounted
SQ – Square
RC – Rectangle
*Ordering Code generator for this construction only, see specification sheet for other construction ordering code.
Finish
ABK – Matte Black
MW – Matte White
PC – Polished Chrome
PN – Polished Nickel
PB – Polished Brass
BB* – Brushed Brass
PBKN* – Polished Black Nickel
PG* – Polished Gold
*Finish not available in length longer than 55.0″ (1397 mm)
Installation
Screw/nuts mounted using included hardware.
Dimensions
X = 0.625" (16 mm)
Y = 0.625" (16 mm)
Warranty
Three (3) years on parts.
See terms and conditions.